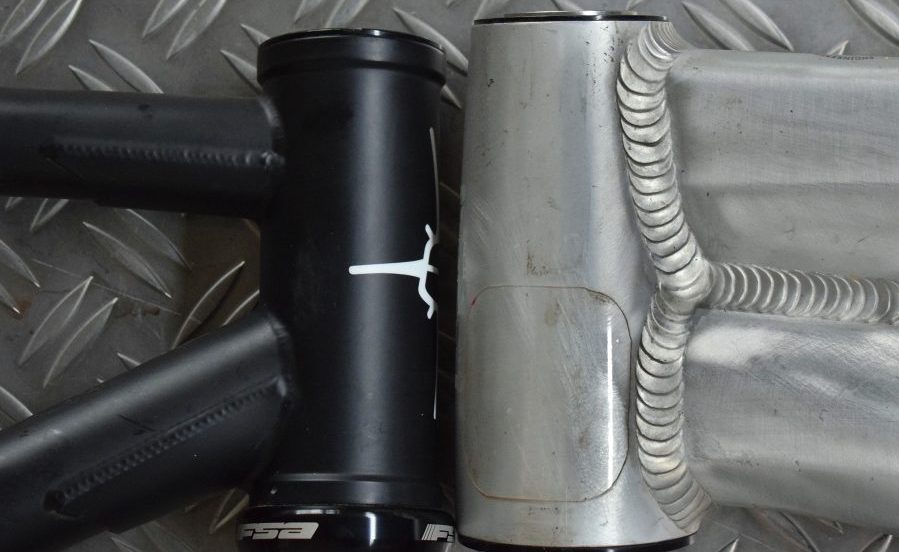 Steel as a frame material has a long history in the cycling industry. But is it still able to succeed? Let's take a look at other materials and trends on the market to find out more.
Good, old steel frame
Back to the roots, where it all began – with just a simple steel frame. For centuries, pretty much every bicycle frame was made out of steel: Easy to produce and to process, durable and forgiving. Chainstay cracked in the middle of nowhere? No worries, since any car shop or well-equipped tinkerer can weld or solder steel.
So why is no one making steel frames anymore? Well, steel tends to rust and if you don't look after your frame, the material can become dangerously weak. Also, steel is heavy and became more expensive for bicycle frame use than Aluminium in the recent years. On top of that, coming up with a new frame material was a sexy move from a marketing perspective.
Competition takes over
Today, Aluminium is the go-to material for most frames and it totally makes sense. It does not corrode and is less dense than steel – which makes it lighter when using the same amount of material.
And then there is another big player, carbon fibre. While it was exclusive and costly in the beginning, it quickly gained popularity and manufacturing cost dropped.
Frames are basically made of layers of carbon fibre sheets that are glued together. That makes for low weight and enables complex, smooth shapes. However, the moulds are expensive and that is why many small bike brands stick with metals.
These days, the entire industry is occupied by the Aluminium and Carbon giants. Well, not entirely. A bunch of small-scale manufacturers still holds out against the invaders.
Back from the grave
While even bigger brands still drop a steel rig every now and then (e.g. Kona's Explosif), some small bicycle companies have dedicated their work to the beauty of steel. It is like a small cult, praising the holy material.
Probably the best example is the UK. There are lots of renowned steel & titanium frame builders and the scene is growing fast as some people turn their backs on mass production. Companies like Cotic, Stanton or Enigma are celebrating huge success, hand-crafted frames receive more appreciation. At the same time, underdogs like Sick Cycles make headlines with anti-mainstream hardcore steel bikes. People want craftmanship, they want something unique as a part of self-expression.
So after all steel is still real, it is becoming even more real again. And let's be honest, it is hard to turn down the thin tubes and clean welds that give steel frames their elegant look….
Some bikes to consider…
Hardcore Hardtails:
Check out all-time classics like the Cotic BFe, Stanton Switchback or the Orange P7. Or go a little bit crazy with Sick's ever changing range of super slack frames like the Gnarcissist.
Steel Fullys:
Full-suspension frames can showcase the real beauty of steel tubing. The Switchback & Switch9er FS by Stanton or the Rocket & Flare by Cotic are definitely worth taking a look at.
Road:
As a full-on road brand, Enigma developed some pinnacles like the Elite and Extensor frames. For do-it-all purposes, Cotic's Roadrat & Escapade are delivering the goods.
Are you into steel?
Do you own a steel rig or do you favour a steel bike brand that you want to share with us? We'd love to hear your opinion, so drop them in the comments below!