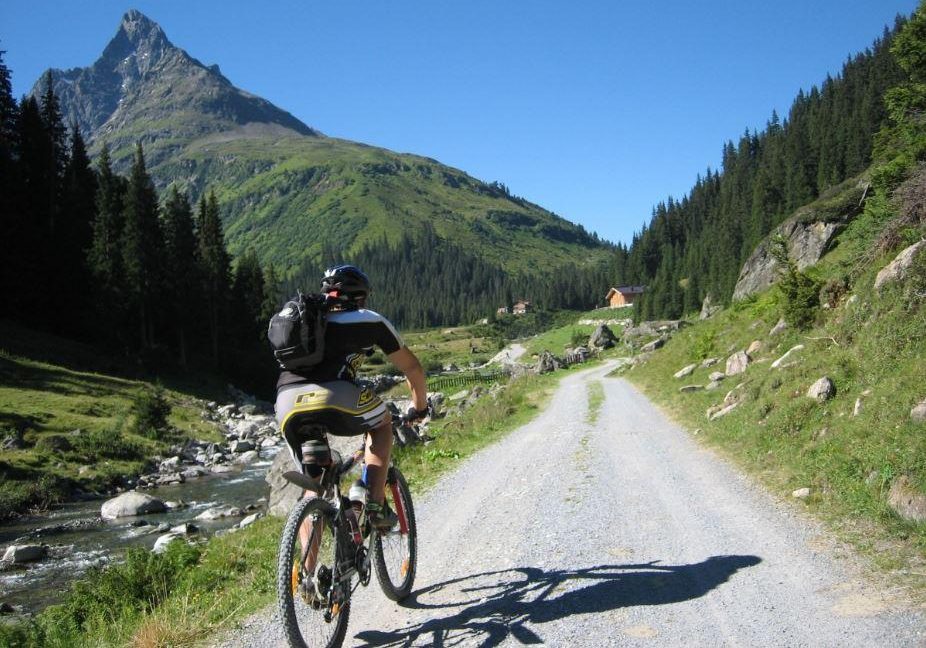 Although the Alps are often hailed as being the home of many world-class skiing destinations, the mountains have a lot more to offer outdoor adventurers than just ski and snow. As spring brings warmer weather, the Alps transform into the perfect outdoor playground for mountain bikers.
High altitude, breath-taking scenery and impressive peaks to explore- riding alpine trails is a mountain biker's paradise.
With heaps of trails to choose from, we've picked out our favourite European mountain bike trails in the Alps. Grab your helmet, and let's go!
A Soothing Ride Along Le Tour in Chamonix, France
Single tracks winding off into the distance among immense mountain peaks is what greets riders along the Le Tour mountain biking trail in Chamonix, France. While lots of trails in the Chamonix area are seriously challenging, this one offers an easier route with gentle terrain for a relaxing ride.
The trail ends at a wooded area above the Col Des Montets.
Chamonix itself is a great place to visit, with pumping nightlife and an interesting past, as one of the oldest ski resorts in Europe.
Spot Glaciers in Zermatt, Switzerland
Home to the magnificent Matterhorn, Zermatt makes a pretty incredible mountain biking destination. The trail from Rothorn to Tasch takes you on a 1,500 m descent through glaciers and forests.
Lifts are open longer during the generous summer season which begins in May and ends mid-October.
Just watch out for leftover snow on some of the tracks!
Go Big on the Megavalanche in Alpe d'Huez, France
Alpe d'Huez in France is a mountain biking heavyweight. Dizzying descents, rocky trails and variable terrain make for a thrilling ride.
The legendary 'Megavalanche' trail commences from Pic Blanc, the highest lift, providing a versatile ride through forest and snowy sections, with some hefty climbs in there for good measure.
Don't forget to bring different clothing layers! The extreme altitude changes will have you shivering one minute, sweating the next!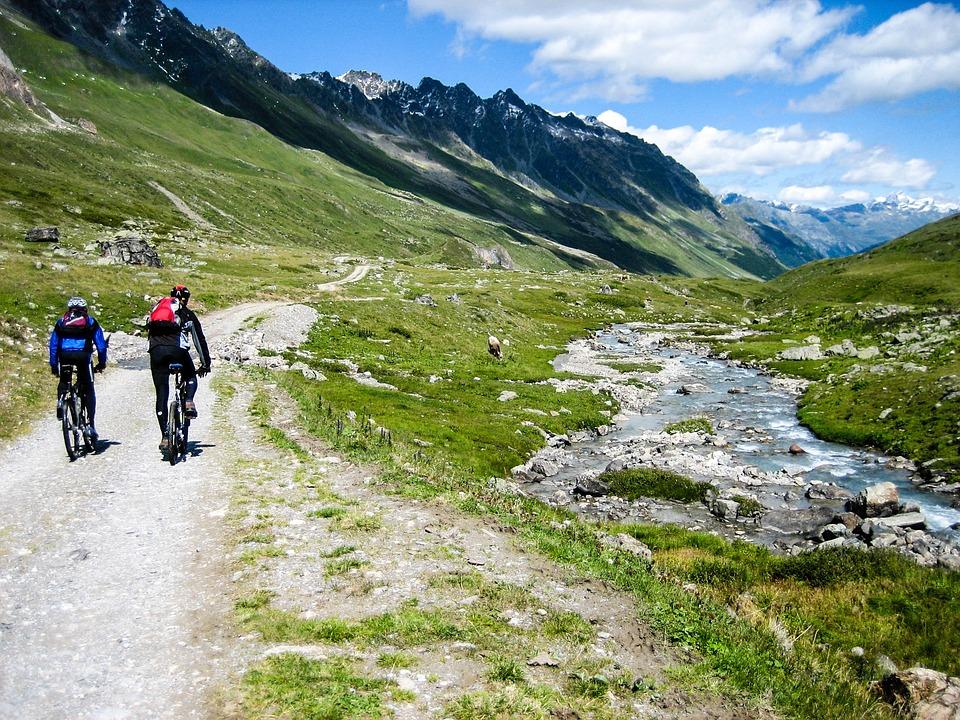 Fun in the Park at Verbier, Switzerland
Verbier in Switzerland offers a fantastic bike park with 6km of downhill track for thrill seekers to hurtle down. The 700m drop is not for the fainthearted!
Beginners aren't left behind however- there are also a number of green, blue, red and black trails to suit a wide array of abilities. You can even hire a 'pro rider' to show you the ropes!
Fantastic Panoramas at Saalbach-Hinterglemm, Austria
Top quality infrastructure, a plethora of trails and wonderful mountainous scenery positions Saalbach as the place to go for serious mountain bikers.
The Hackleburg trail is renowned for it's pedal-less descents, jumps and stunning panoramas. Perfect for freestylers.
Enjoy a Glass of Wine in Livigno, Italy
Beautiful views and 1500km of single track make Livigno in Italy a great holiday destination for keen mountain bikers.
A bike pass here gives you access to all of the ski lifts in the resort, meaning you can explore all 13 trails which are spread across an area of over 100,000 square kilometres! This means everyone can find something to suit their level.
Livigno is also home to vineyards, so a glass of delicious Italian wine after a day pounding the mountain is definitely called for!
About Alps2Alps
Alps2Alps provide low-cost, reliable transfers to all the major skiing resorts in the Alps. Whether you're jetting off for a week of skiing, or a mountain biking adventure, we make it our mission to provide a fuss-free service to get you to the mountain sharpish.
From Livigno in Italy, to Chamonix in France, we cover all the mountain biking hotspots!
To get a quote in minutes, head to the Alps2Alps booking page and kickstart your alpine mountain biking holiday!