Welcome to the Mountain Bikes Apart Podcast! On This Episode: I give an introduction to the podcast, and what we'll be covering in future, including biking news, kit reviews, trail guides and the normal stuff you expect to find on Mountain Bikes Apart.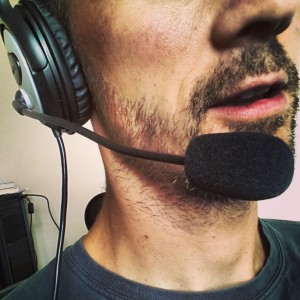 I've been toying with this for a while… I'm a huge Podcast user – I listen regularly to around 30 different Podcasts, most often when I'm walking, either out for lunch or just wandering to the shops. I learn shedloads of stuff during that otherwise wasted time and keep up with all sorts of news, from stuff around my work, such as Web Design and marketing, to stuff that's just for fun, like training and movies.
But, something I just haven't been able to find so far is a good mountain biking podcast. There have been a few over the years, some good and some bad, but all have been fleeting, just broadcasting for months or even up to a year, but then disappearing into the ether.
Well, I'm hoping this is going to be different – this is the Mountain Bikes Apart Podcast: A Podcast about trails, racing, training, kit and all of the other things that we love about this wonderful sport.
What Will the Podcast Cover?
For the first few episodes, I'm just trying things out. I'm going to be reading a few of my old, most popular posts. Hopefully this'll provide a decent bit of content, and introduce some newbies to some of my old favorites. But, that would get a bit boring after a while, wouldn't it? So, to save you from my monotonous voice, I'm drafting in a friend of mine, Grant Milne.
Grant's pretty new to biking after myself and another mate got him into it a year or so ago.  I'm hoping we can start to answer newbie and not-so-newbie questions on the podcast with Grant asking the hard questions and me trying to answer them. You might have come across my 'What Mountain Bike' Guide already – that's my guide for anyone new to mountain biking, aiming to help them choose the right bike to get started on. Well, we'll be covering that in the early days, talking about the best way to get into the sport.
Later on I'm hoping to start getting some bigger names on for interviews. How about some mountain biking coaches for some racing tips, or a mountain bike manufacturer to give us some good kit advice. How about some MTB pros, talking about their seasons, and the highs and lows of racing season? Who knows, maybe I'll get some of the big guys on – fancy hearing from Gee Atherton or Steve Pete at some point?
What do you Want to Hear?
So, here's my question for you – what do you want me to cover? What do you want to hear on the Podcast? Tell me what tips you need, from kit to training. Tell me what bikes you want to hear about or what races you want covered. Tell me, too, who you'd like me to get on for an interview.
If you let me know, I'll try and make it happen.
Podcast: Play in new window | Download