I recently came across an event which really piqued my interest. I hadn't heard of it before, but I'm not sure that's surprising given how remote it is! It's an ultra endurance mountain bike race called the Red Island Ride and it takes place on the amazing island of Madagascar.
I had a chat with Kelly Fraser about it, keen to find out more. She agreed to write up a race summary so I'll leave it to her to give you more details, but it has me looking at flights to South Africa next year (the race starts officially in Johannesburg, with a flight to the island). To be fair, it's not a small undertaking, as you'll find with most ultra endurance mountain bike races. Might well need a bit of training for this one…
Announcing The Red Island Ride
Madagascar, 15 April 2013.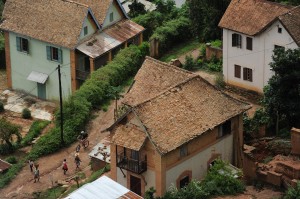 The inaugural Red Island Ride, will take place from 10th – 17th August and is a 7-day expedition-style cycling race through the winding trails and untouched beauty of Madagascar.
The Red Island Ride is a time-based race, with distances on the routes ranging from between 60km and 120km each day with a maximum ascent of 2800m. It also includes a 23km Prologue in the capital, Antananarivo.
Expert trail marker and distance mtb record holder Glenn Harrison, who has developed routes and trails for events such as the Joberg2C, Berg and Bush and Freedom Trail, says, "The Red Island Ride will give the rider a taste of Madagascar's diverse landscape – unpredictable and tough. Riders will get a true appreciation of mountain biking and the Malagasy experience."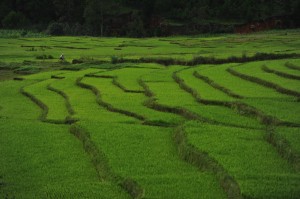 Madagascar, the world's fourth largest island, is a land of dramatic contrasts and is renowned for its exceptionally diverse landscapes, rare flora and fauna and intriguing culture of its people – the world's only Afro-Asian nation.
Fiona Coward, Race Organiser of the Red Island Ride and mountain biking fanatic says: "Madagascar has a way of truly moving you, and the Red Island Ride is a celebration of riding in a foreign country. The potential of this race and Madagascar is limitless and with so much more to explore in the years to come, each ride will be unique."
There are only 100 spots available, 80 South African and 20 international, with places filling up fast. Entries are priced at R25 700 and include flights from Johannesburg courtesy of SA Airlink, all transfers, accommodation and meals offering riders real value for money. Riders must be experienced and in good health. To enter fill in the Red Island Ride online entry form here.
For more information find the Red Island Ride at www.RedIslandRide.com, follow on Facebook at http://www.facebook.com/redislandride or on Twitter @RedIslandRide #RedIslandRide