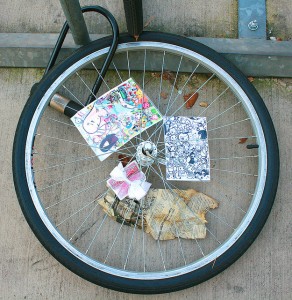 Thinking of upgrading your mountain bike wheels? A new set of wheels will make all the difference. When you're riding, it's your wheels that make contact with the ground and are the hardest working part of any mountain bike. After all, they need to take your weight as well as keep you moving at all times.
Your riding style will play a major part in deciding on which wheels are right for you. For example, the more weight on your wheels from your tyres, rims and tubes, the more effort it takes to keep your wheels turning. This is particularly important if you need to accelerate quickly or spend a lot of time climbing, whereas if you spend more time on the flat, a heavier set of wheels can actually be beneficial.
Before you take the plunge though and add a pair of super-snazzy hoops, you need to stop and think about what you need. Weight, durability and build are all amongst the factors to consider.
Riding Style
There are obviously very different wheels for mountain and road biking, but assuming you're here to look at off-road wheels, you'll need to think about your riding style:
Cross Country (XC)
All Mountain
Downhill
Bike Wheel Sizes
The mountain biking world has been ruled by the standard 26 inch wheel for many years, but there are now other choices on the market. It's really important that you choose the right wheel size for your bike; there are three main sizes on the market:
Standard (26 inch)
This wheel size was the industry standard for donkey's years despite its many limitations, such as not being able to handle mud or sand and an inability to roll over obstacles. However, having said that, the 26 inch wheel isn't a bad wheel and it supports a wide range of riders.
29ers
A few years ago, the large 29 inch wheel was introduced as alternative for off-roaders as it is able to offer much better traction but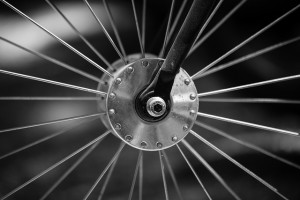 still manages to maintain speed. Some manufacturers have designed frames specifically for the 29" wheel as the centre of gravity is affected by the change in wheel size. Although these frames do exist and are beneficial, the 29er is still best if you're blessed with the tall gene.
650b
The 650b wheel (27.5") is a relatively new idea and supposedly offers riders the best of both worlds. The larger than standard wheel is ideal for handling tougher terrain, but not too big that it reduces acceleration. The 650b manages to limit the frame problem which arose with the 29er for shorter riders. The majority of 26" frames will accept the medium wheel, but some manufacturers have developed a 650b fork.
Bike Wheel Spoke Types
When it comes to spokes there's really only one thing that's really important – they need to stay tight.
In general, it's safe to say that more spokes are required for heavy use and less for light use – this is because the wheels are being pushed quite so hard. A number of factors will influence your spoke count, including the surfaces you ride on, how much your weigh and how many miles you put in.
Tubeless vs. Tubed
As you may have guessed by the name, a tubeless tire is run without an inner tube. The benefits of tubeless tyres are an increased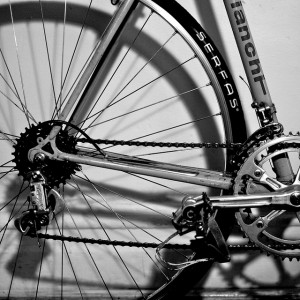 puncture resistance and lower air pressures leading to much smoother rides and improved control.
However, they are a pain to fit. You can get a conversion kit to turn your standard 'tubed' wheels into a tubeless set, but you will need rim strips.  Your tubeless system will require a sealed rim (or tape) and a built-in valve. Don't forget that a tubeless wheel system can take standard tubes and tires too if you change your mind.
Rim Widths & Brake Attachments
The majority of rims have a diameter between 19mm and 24mm – the wider the rim the better the support, but beware of excessive weight. It's not just size that matters though, the shape and material of the rim can also affect the ride. On most bikes today, you'll find lightweight aluminium and carbon rims, rather than the older and heavier steel variety.
Hubs
The hub sits are the very centre of the wheel and are where the bearings and axles are located. There isn't too much to think about when it comes to hubs, but you'll find much lighter ones and perhaps a good alloy or carbon ones on top of the range bikes.
Popular Brands
Raleigh
Shimano
Cole
Mavic