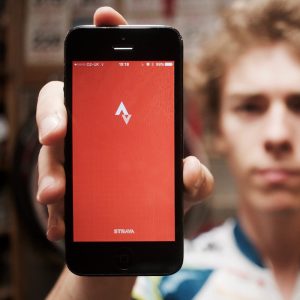 Here we are, already at episode 4 of season 3 of the Mountain Bikes Apart Podcast.
Time is flying by…
In this episode, Colin and I have a catch up on riding, the equipment that we've had our hands on and we also delve into another great listener question.
This one was the first audio question we've ever had sent in to the show and suffice to say, we were pretty excited!
Getting motivated
We kick off the show chatting about motivation throughout the winter, which is something most of struggle with at one time or another.
Interestingly enough, it seems that bad weather isn't the key reason we might fail to get out on the bike…
In the show, we offer some tips to help increase your enthusiasm to ride, from using external motivators like Strava and gamifying your training by tracking stats and metrics, to setting a plan and taking that first step towards turning the pedals.
New kit
One piece of equipment that I've been using more recently is the GoPro and in this part of the show, Colin and I get on to discussing filming your rides, YouTube channels and some of the other cameras you can use to shoot vlogs.
Quick tip from the show: Always research your purchases well and don't do what Colin did and buy a camera a week or two before the all-new model gets released!
Colin and I both have the Hero4 Black Edition, but check out the new GoPro Hero5 too, which has lots of enviable features like built-in protection and image stabilisation.
I talk about how I've started concentrating more on establishing a YouTube presence and how both Colin and I will be trying to put out more video content in the near future.
You can find click here to see what's going down on my YouTube channel.
Do you have any cameras you're particularly impressed with, or perhaps any tips you can offer for filming your rides? Get in touch and let us know!
Listener Question
We love nothing more than getting listener feedback and questions, and we had our first audio question submitted to us in this week's show.
This question was a true original and gave myself and Colin some good pause for thought, so check out the episode to find out what it was. Please send us any questions you have and we'll be sure to give you our very best answer on the podcast.
–
You can get in touch with Colin and Tom on Twitter at @ColinMcGray and @bytombell respectively, and keep a check on Tom's training advice at tombell.co.